Memorandum of Understanding signed by Orange Marine and Fiber Misr Group to establish a Submarine Cable Services industry in the Middle East.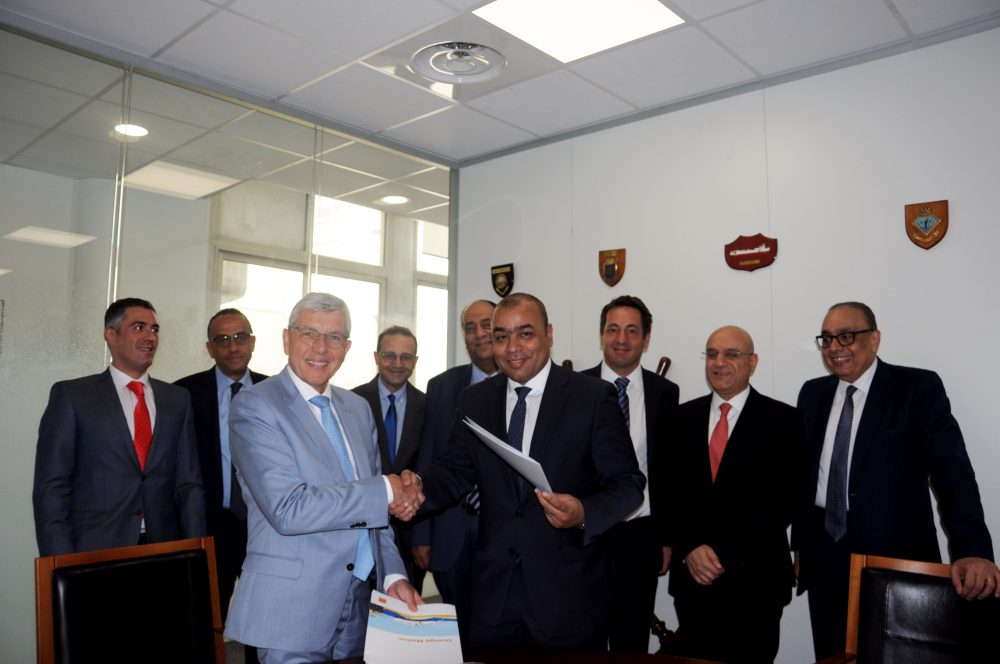 Orange Marine and Fiber Misr Group have announced a new cooperation agreement to foster long-term cooperation and partnership for the establishment of a submarine cable services industry that is based in Egypt but serves all of the middle East and beyond.
The agreement, in the form of a Memorandum of Understanding (MoU), formalises the mutual interaction and strengthens of both Orange Marine as a worldwide industry leader and Fiber Misr Group as the regionally-acknowledged and trusted company specialised in designing, building and operating telecommunication infrastructures. Both parties will cooperate on strategic and working level, focusing on the development of Africa Marine company.
Africa Marine is a Fiber Misr Group company specializing in submarine cable services including depots building and operation, shallow water submarine cables laying and maintenance helping Cable Owners with submarine cable networks and repair companies around the Middle East region to get access to faster response time for maintenance purpose.
Orange Marine and Fiber Misr Group have a shared objective of serving the submarine cables industry around Egypt and the Middle East. This MoU provides the basic foundation for such objective and furthermore builds upon continued cooperation between the two parties on additional business and strategic levels.
Didier Dillard, CEO of Orange Marine said :
"Orange Marine has a long experience of the provision of a full range of services for submarine cables everywhere in the world and particularly in the Mediterranean and Red Sea areas. Because of the growing importance of submarine cables, we are very happy to explore new ways to enhance these services with a partner such as Fiber Misr."
Ahmed Mekky, Chairman and CEO of Fiber Misr Group said :
"I welcome this important step which formalises and strengthens the existing relations and negotiations between Orange Marine and Fiber Misr Group. I look forward to continuing to build on our constructive co-operation in the interest of the submarine cable industry all over the world."