Marine bases
---
The Atlantic Marine Base in Brest (Northern France)
The Atlantic Marine Base of Brest is conveniently located at the junction between the North Atlantic Ocean and the English Channel, allowing very short response time: two days to reach 40% of the North Atlantic cables.
A total surface of 5,800 m² divided in:

stores: 1,980 m²
cable depot: 2,000 m²
offices: 1100 m²
labs: 400 m²

A 100 m long dedicated quay
A large capacity of storage, providing room for 32 different submarine systems
Cable storage capacity: 2,250 m

3

, 30 tanks offering 65 subdivisions
The Mediterranean Marine Base in La Seyne-sur-Mer (Southern France)
The Mediterranean Marine Base holds a strategic position close to the main submarine cables.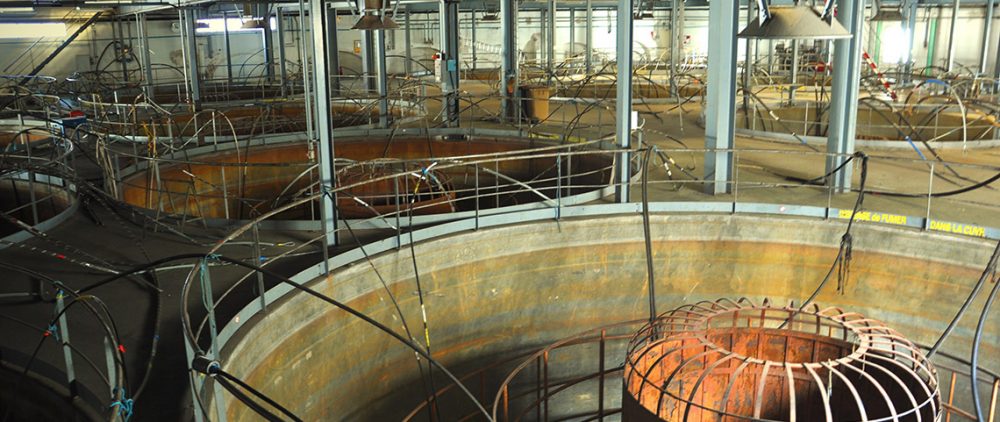 A total surface of 19,000 m2 divided in:

cable depot: 4,700 m2
offices: 650 m2
labs: 400 m2

A 150 m quay dedicated to loading and a 130 m standby quay,
Cable storage capacity: 4,500 m3, 21 tanks offering 56 independent storage subdivisions
The Catania depot (Italy)
The Catania depot, managed by Elettra, is ideally situated at the epicenter of west Mediterranean basin, less than two days away from any faulty location.