High-speed broadband submarine cable FLY-LION3 makes landfall in Mayotte
Orange and the members of the FLY-LION3 (Lower Indian Ocean Network) consortium- the Société Réunionnaise du Radiotéléphonie and Comores Câbles-have completed the deployment of a new fibre-optic submarine cable connecting Moroni (Grande Comore) and Mamoudzou (Mayotte). The cable, which is scheduled to be activated in the third quarter of 2019, made landfall in Mamoudzou today.
The 400 km-long FLY-LION3 cable will enhance the connectivity in the Indian Ocean by opening a new route to connect Mayotte to the global internet and a direct connection to Grande Comore. Orange Marine, a wholly owned subsidiary of the Orange group, is responsible for laying the cable.
Diversification and security
With landing stations in Kaweni (Mamoudzou) and Moroni, FLY-LION3 provides new diversification solutions for submarine telecommunications infrastructure and provides greater security in the event of outages in the zone.FLY-LION3 will also link to existing cables LION2 and EASSy, offering a direct connection to the east coast of Africa. The FLY-LION3 cable benefits from wavelength division multiplexing technology, which enables each fibre pair to reach a maximum capacity of 20x100Gbps.The cable includes two pairs of fibres making for a total capacity of 4 terabits per second. FLY-LION3 will support the development of high-speed broadband internet in both regions for many years to come.
Powerful networks for every region
For many years, Orange has helped to improve connectivity in the Indian Ocean by participating and investing in several submarine cable projects:
EASSy cable running along the east coast of Africa.
SAT3-WASC-SAFE connecting Mauritius and Reunion Island to Asia via Malaysia and to Europe via South Africa and the Atlantic coast of Africa.

LION (Lower Indian Ocean Network) which directly connects Orange Madagascar to the global high-speed broadband network via Reunion Island and Mauritius.

LION 2, which extends LION to Kenya, provides an initial connection to Mayotte and diversifies and secures the routes to Reunion and Mauritius.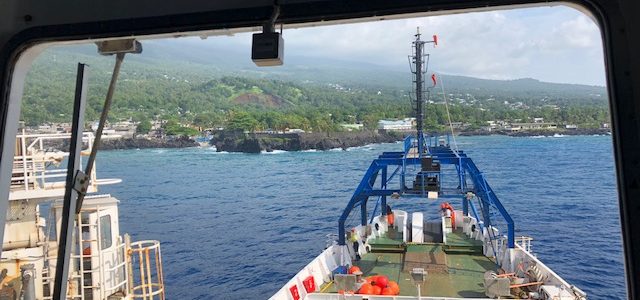 This new commitment is an integral part of Orange's long-term strategy, through which the group is continuing to extend its global high-speed broadband submarine network in order to meet its customers' growing needs and expectations in terms of connectivity.