Téliri
---
Teliri is an Elettra cable ship dedicated to laying and maintenance operations.
 The Teliri is equipped with:
2 Wartsila WN 16V25 3.680kW +1 Wartsila WN 12V25 2,768kW feeding
2 LIPS steerable thrusters with fixed pitch propeller 2.200 kW each,
1 LIPS steerable retractable thruster with fixed pitch propeller in nozzle 2,200 kW
2 bow LIPS tunnel CP propeller  thrusters 450 kW each,
laying machines and vessel  general services
The ship is fitted with a Kongsberg Simrad 702 ADP Dynamic Positioning system.
Accommodation is provided for 68 people.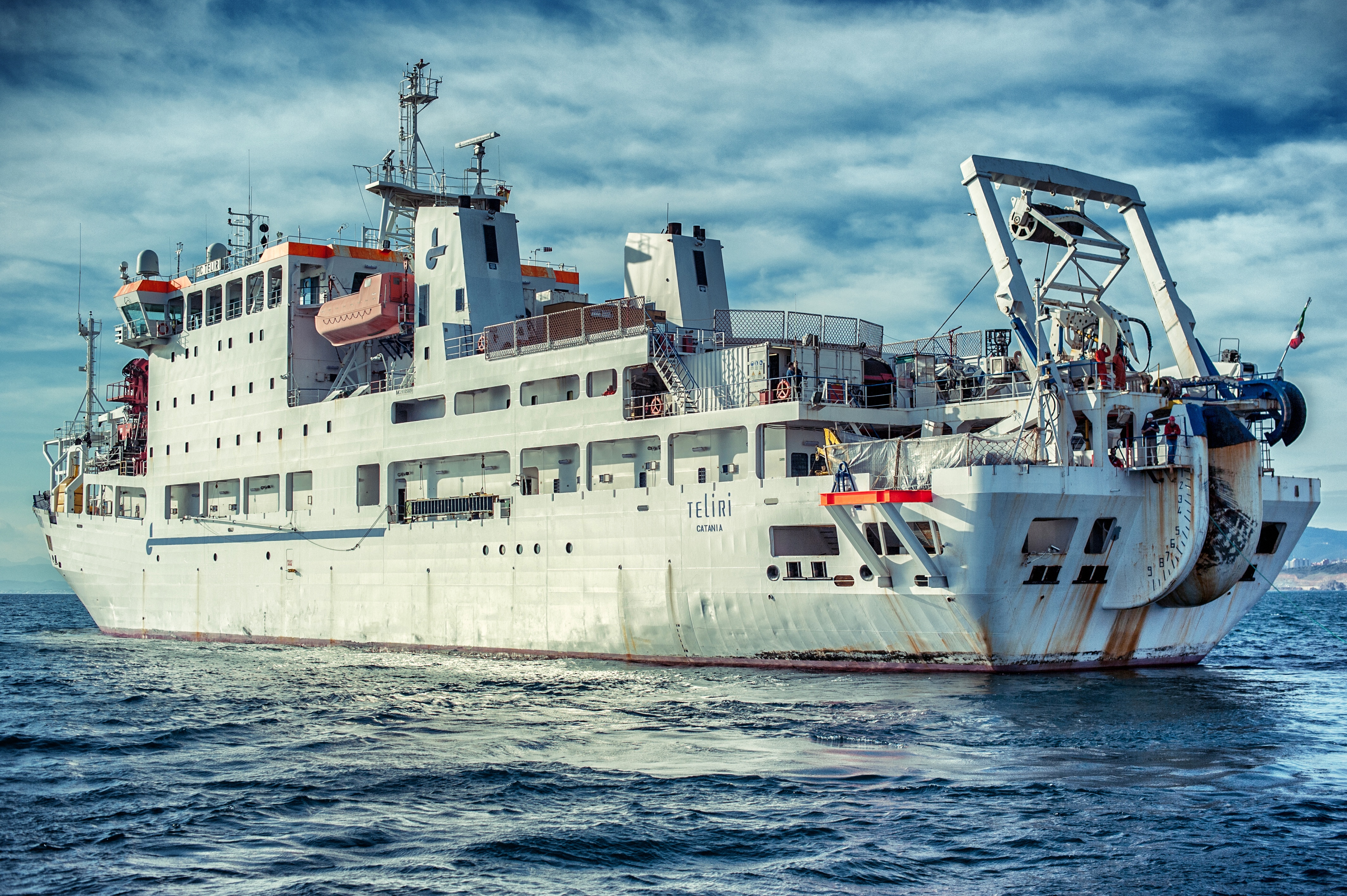 Cable ship Teliri completed the Med Nautilus laying – a link between Greece and Turkey – began in 2010. She also installed the LION2 system – 2,700 kilometers of cable extending the LION system (Lower Indian Ocean Network) to Kenya via Mayotte. This cable offers Mayotte, for the first time, access to high speed internet.
Find out more: